Continuously create value for customers and society!
Standard force sensor measure tool
The acquisition module can collect the resistance value of FSR sensor just in time and display the resistance value on the screen.The user can record the current FSR resistance value in the screen table by pressing the "confirm" button. Up to 30 resistance values can be recorded. It is a very practical resistance collection and recording tool.When FSR is pressurized, the resistance value will change continuously. Even under the same pressure, the resistance at the beginning of the pressure is different from that at the end of a period of time.Therefore, it is very important for product developers to collect the instantaneous resistance under force and record it in time.FSR data collection is usually not very convenient. If you want to make records while observing, you will miss the best time of data collection, which makes the observed and recorded data lag behind.If more FSR samples are to be measured, the manual recording method will be very inefficient and consume a lot of manpower and time,this resistance collection unit can be used to solve this problem.
Use :
It is suitable for continuous collection of FSR resistance at a single point.Pressure and resistance can be compared to get the corresponding relationship between pressure and resistance.The repeatability and individual variability of FSR can also be measured to provide reference for further product research.
Features and Benefits
Easytouse
LowvoltageDC5V
Acquisitionspeed<100ms
Upto30databarscanbesaved(30resistancevaluescanbere-recordedafterzeroclearing)
Widerangeofresistorscanbecollected,100Ω-1MΩ
| Indication Photo | Module Interface |
| --- | --- |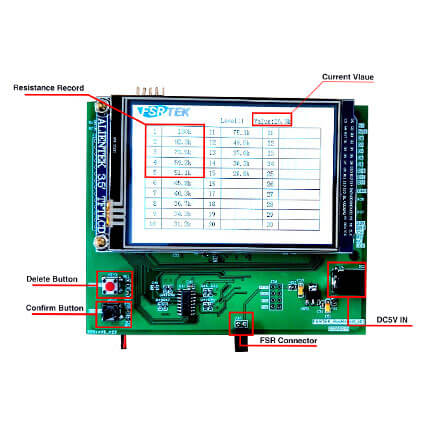 | Item | Data |
| --- | --- |
| PCBA Size | 112*90*19mm(L*W*H) |
| Operating voltage | DC 5V |
| Screen size | 3.5 inch |
| Screen resolution | 480X320 |
| Working temperature | 0~40℃ |
you have any questions about FSR and data acquisition board, please feel free to contact our engineer . Email: info@fsrtek.com
Related Products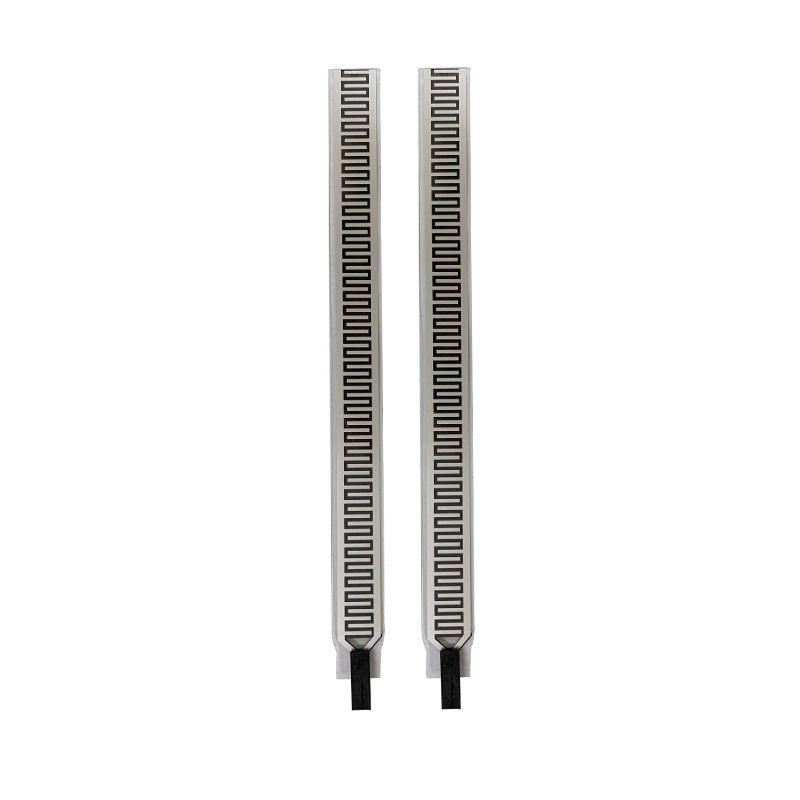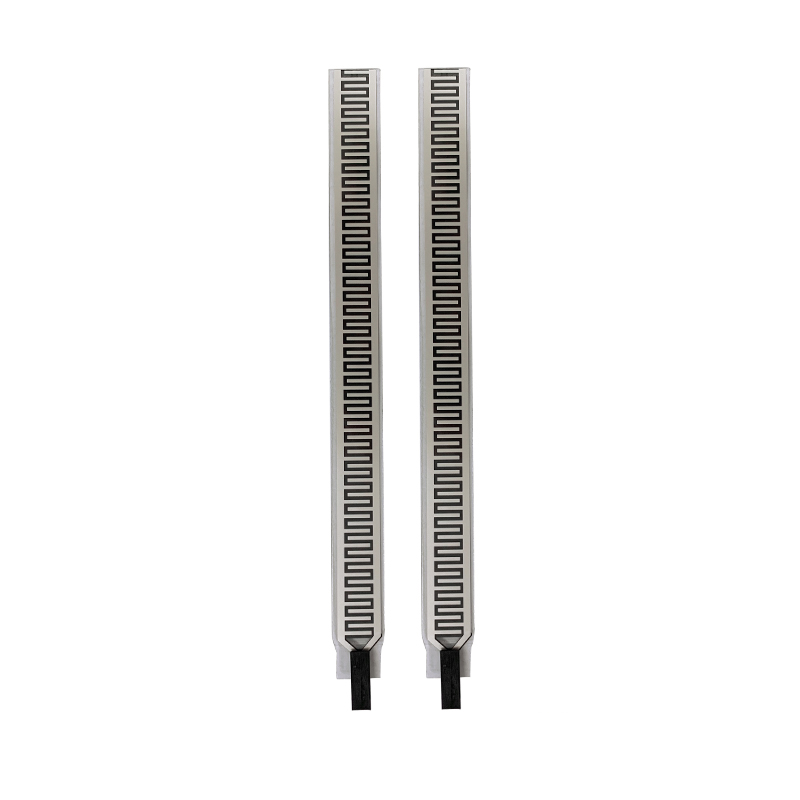 FA408 FORCE SENSING RESISTOR
Description : One of the standard FSR for customers to choose.
Contact US
Are you ready? Contact our pre-sales engineers immediately to provide you with relevant samples or customized FSR sensor projects!